Facebook video is now the top platform for video ads and is sustaining unprecedented engagement rates.
Actually, it's not even a competition anymore.
Comparing the number of monthly shares on Facebook versus YouTube videos, one study found that Facebook videos outperformed YouTube by 478%, and another one proved that Facebook native videos have up to 86% higher reach!
Facebook videos present an enormous opportunity to get your brand front and center of a highly targeted audience and drive reach, engagement, and conversion much further than other forms of promotion.
That's why you need to master them!
Here's your total guide to Facebook Video and to how to increase your reach, results, and revenue using Facebook video ads.
Let us point it out once again (just in case you didn't notice yet 🙄 ): Facebook is focusing aggressively on a Video first approach for the platform, ultimately competing in the digital streaming television space alongside Netflix, Amazon Prime, Hulu, and YouTube.
So, savvy marketers (like you 😎 ) need to gear up for establishing their video content marketingstrategy and video ad strategy. But most businesses struggle to properly integrate, optimize and monetize videos in their content marketing efforts.
It's not YOUR case, because we collected all the info you need for generating more leads and sales using video on Facebook.  
Why You Should Use Facebook Video Ads
Videos are deeply embedded in the Facebook experience and the social platform is continually getting smarter at equipping marketers with data (such as users profile details as well asprevious engagement) to help businesses create video content that is most likely to appeal to their specific audience.
But why Facebook Video Ads are so important for your marketing efforts? Here're the Top 3 reasons.
Reason #1: Facebook users are hooked on video
An estimated 2.27 billion monthly users happily interact with Facebook on an active and recurring basis. On a daily basis, Facebook videos receive 8 billion video views, amounting to 100 million hours watched per day.
At the root of it, videos are an easy way to get emotional engagement—especially on Facebook.
This is clear just from the amount of engagement we see with Facebook video ads.
Quintly found that Facebook videos get a lot more interactions than the same content on YouTube. It's the social network, after all. People sign on intending to engage—even with marketing content.
And, as Mari Smith ( Facebook's queen and the top expert in Facebook Marketing) explains in this exclusive AdEspresso webinar, Facebook has heavily invested in making video a core part of the Facebook experience by pushing episodic content that keeps users watching video after video.
Reason #2: Audiences respond better to video content 
Consumers better recall content that they've watched in a video vs. what they've read. Multiple surveys and studies have found that the majority of people would much rather watch a video about something than read about it (including 59% of executives according to surveys from 2016).
Consider how Nike uses Facebook video to engage its audience.
There's more to Nike than just athletic apparel. Nike, which has a popular Facebook page with nearly 32 million likes, claims its products are made to "to bring inspiration and innovation to every athlete in the world."
The videos they post aren't any different, they inspire and innovate.
Wouldn't you agree that using one of the most popular (and loved) Russian children's song "What Are Little Girls Made Of", and tweaking the text to make it more empowering for women is an inspiring innovation?
This video, which hit 1.2 million views and over 11,000 Facebook shares, the young girl singing about top female athletes as they enter the stage one-by-one has become an inspiration not only for Russian kids.
Others video ads show marathon runners breaking world records and a young boy that joins in on sports teams ranging from basketball to baseball. Each creatively illustrates athletes performing in their individual sport and most feature athletes of many different disciplines within the same video.
Nike's video ad strategy works because the video content does not overtly promote Nike or its products. Instead, they elicit emotion and construct a narrative. For the audience, it's more about the feelings associated with the video than about the product itself.
Another great example is Red Bull.
The energy drink company is known for something other than "giving you wings." Red Bull is also a prevalent sponsor of extreme sports, like racing, skydiving, as well as its annual Flugtag event, which is an air show where participants create their own flying machines.
Red Bull drives engagement by producing thrilling video content that captivates the audience.
For instance, "Hanging on" (the Facebook video you can see above), shows a hang glider breaking a record in Chile, another follows the man who recently jumped from space, and an additional video presents cliff diving from an Instagram perspective.
This type of content compels people to like or share the content, exponentially driving reach.
Reason #3: Video content drives more organic traffic
In terms of total number of shares, videos outperformed text and static images by 1200% and drove 135% more organic traffic in 2017.
For marketing, this is the holy grail. Organic reach and word of mouth are among the most authentic and effective ways to promote your brand and get closer to virality.
While word of mouth (WOM) and organic shares can drive exponential increases to increase brand awareness, leads, and ultimately conversion, these are among some of the hardest marketing outcomes to achieve because you can only do so much to compel people to share your brand with friends.
How to Choose the Right Audience for your Facebook Video Ads

Your audience is as important as the content itself. As Mari Smith explains, it's not uncommon for great content to receive minimal traction due to a poor reach strategy.
For your Facebook videos to generate the most impact, you need to specifically target warm leads.
Warm leads are individuals who already expressed a vested interest in your product or company based on specific user behaviors. They might have watched a video you posted, started (but not finished) a sign-up form, or read a post on your blog.
To identify these individuals and specifically target them through your ad campaigns, you'll use custom audiences, a feature within Facebook that lets you tailor your audience for certain criteria. Here's how to do it.
1. Find your warm leads
One of the best aspects of Facebook video ads is the custom audience retargeting feature.
Even if you target specific demographics or interests, not everyone is going to fully pay attention to your ad. Sure, some people are seeing it—they are scrolling through their Newsfeed and maybe see the first couple of seconds as it autoplay on their phone or computer.
But some people are actually watching it. They'll view the whole thing—or even click your call-to-action. They'll be so interested in your value proposition or hooked by your content that they'll want to go to your site.
These are your warm leads.
If you log onto Facebook Ads Manager, you'll see a breakdown of who viewed your video and who completed your video. To count as "viewed," a customer needs to see at least 3 seconds of your video. To count as "completed," they need to have seen at least 95%.
People who viewed the videos are pretty interested in your product. Even though ads autoplay, customers have to be a little bit interested to watch more than 3 seconds. But customers who completed your Facebook video are very interested. You had a lot of chances to lose them—and they stuck with the video! That makes them much warmer leads than people who simply watched part of it.
By creating a custom audience from these groups, you can show your next ad to just these people. You'll get more bang for your buck by advertising this event to people who watched all of the video than people who just breezed past it.
Take for example, this Facebook video ad from Target. It shows a young girl in a princess costume dancing around the house, excited for Halloween. By creating a custom audience of people who completed the video, Target has the ability to create an audience chock-full of warm leads.
Warm leads might be more responsive to this event than if Target promoted through another ad. Customers who watched all of the first video might have young kids, or be interested in Target for Halloween-related materials. This "Spooktacular Kids Event" will resonate more with them, and therefore have a higher payoff for Target.
What's more, video custom audiences are now dynamically updating every day, instead of not being created until a few days after a lifetime budget campaign is completed. You can easily tell who's responding to your ad—in real time.
2. Build custom audiences
Facebook allows you to identify specific people, or groups of people, you would like to engage through your video.
This can be done manually by uploading a data set containing information such as names or email addresses. It can also be done through an API to automatically update your target audience based on the natural ebbs and flows of leads through your funnel.
You can further customize your target audience by making certain lead events trigger an ad. For instance, Madison Reed, an at-home hair color startup, sends a targeted video ad to leads once they complete an online style quiz.
After creating your custom audiences, your next step is to identify additional ad targeting criteriato further ensure your content is engaging with the right people. These might include:
A specific target location, which could be a particular community, or a certain country.
Demographical information, such as gender, age range, relationship status, education.
Facebook likes and interests, which combines data listed on user profiles as well as pages and groups that individuals actively "like" on Facebook.
Facebook activity, such as purchase history.
How to get your content to the right people
Ad targeting isn't just about building out custom audiences. Your funnel, and where leads are within it, is just as important.
You need to make sure that your content reaches the right audience at the right time and in the right way. In this respect, Facebook video really is an art form.
Done correctly, you can automatically qualify leads for specific content based on where they are in the lead journey as well as sequence videos to space out your campaign over a series of videos to drive better engagement and conversion.
1. Create Funnel-Specific Content
This is the number-one most important thing that should be doing.
You've probably seen Facebook video ads that introduce you to a product that you've subscribed to for three years, as well as video ads trying to upsell you for services you've never heard of. Both of these are equally pointless because you are not the right audience for where that content is in the funnel.
To explain why this approach is ineffective, let's take an offline example.
If you walk into a store where you're a regular, the salesperson who knows you will greet you accordingly. You might hear "Hey, we got more of those organic pancake mixes in that you like!" If you were a new customer, on the other hand, the salesperson would greet you and ask what they can help you with, and if they have any questions about the business.
If you're targeting cold traffic, you should be doing the same thing.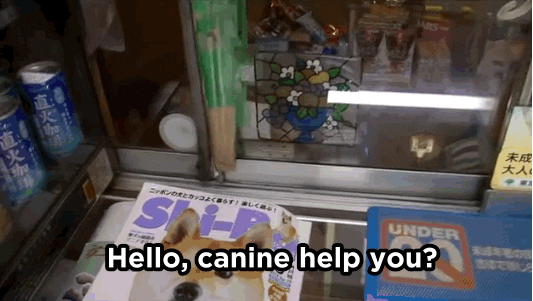 First, create videos that introduce customers to your brand in thirty seconds or less, and run the campaign under the brand awareness or video view objectives.
Then, you can show more detailed, CTA-driven videos to the users who watched the majority if that video. (To do this, create a custom audience of Facebook engagement -> video views -> views of the video ad.)
You can—and should— use your custom audiences to send videos of new products, upselling, or complementary services to customers who have already purchased from you.
For example, ThirdLove, a startup disrupting the lingerie industry, deploys targeted Facebook video ads after you complete an online fit questionnaire. In this case, the custom audience is defined by whether you complete a specific action on the company's website.
2. Sequence your videos to guide customers through the funnel
It's no secret that more exposure makes your ads more effective. And even though it's cost-effective to show the same ads over and over again, it doesn't lead to a lot of conversions. You need to sequence your ads.
Sequencing ads is a way to slowly introduce customers to your brand. It creates a series of different ads that walk customers down the sales funnel.
And, it's hugely effective. This study from Facebook shows that the retail site Refinery29 had a much more successful campaign when they slowly introduced customers to their brand through sequencing. They showed all the ads to high-value customers. But even though they had a good pool, their ads were more effective when they used sequencing. Here are Refinery29's sequenced ads:
Sequenced ad A: Introduces customers to Refinery29 to help them build an emotional connection with the brand. (Shown to customers on days 1-4).
Sequenced ad B: Builds on that connection, and suggests how customers might interact with Refinery29. (Shown to customers on days 5-8).
Sequenced ad C: Strongly suggests users click the call-to-action. (Shown to customers on days 9-12).
Here's what they found:
Sequenced ads resulted in more click-through; 87% of users exposed to sequenced ads visited the associated landing page.
There was a clear relationship between sequenced ads and subscriptions. Subscriptions soared by 56% in response to the sequenced ad campaign.
In terms of conversion, the ads worked best in combination with each other. The majority of conversions were among people exposed to all three parts of the sequenced ad campaign.
Facebook's study concluded that sequencing works because it tells a story—it makes customers feel an emotional connection to your brand before asking anything of them. Sometimes it takes a lot of ads to create that connection, especially if you don't have a lot of brand recognition.
How to implement highly successful Facebook videos
1. Keep videos simple
When it comes to online videos, attention span is fleeting. At best, you can expect to capture about 60-seconds of your audience's attention. The introduction of autoplay means that people will have a longer attention span for your ad—no matter what the quality is.
When auto-play videos started rolling out, it was only available to big-name movies, who already had the video content to make a Facebook ad. Shots from Mad Max and Divergent popped up on screens. It was high-quality, blockbuster stuff. But the tool isn't limited to Hollywood production houses.
One misconception is that video quality is a huge barrier to producing Facebook video ads. This should not deter you. Rather, understanding what kind of content is on Facebook should encourage you to create your own. Most content is curated by people posting terrible home videos.
If your ad is on someone's newsfeed, it's competing with their high school acquaintances' flood of status updates and their sister-in-law's bad vacation photos. Your ad is sure to stand out—even if it's not Hollywood quality.
2. Think like a screenwriter
Even though your Facebook video promotes your brand and product, it should not feel like that to the audience. As Mari explains in her webinar, great video ads be:
Engage from the first frame
Be authentic
Be entertaining
Play on emotion
Be relatable
Be useful
Chatbooks provides a great example for what an outstanding video ad looks like. Baths and photo books have little to do with each other, but the ad is expertly crafted to draw you in, make you laugh, and even surprise you without overtly trying to sell you on a product. With nearly half a million shares, the engagement reflects the importance of video quality.
Facebook video is an incredible medium for storytelling, so be sure to use it. Storytelling will make your business and memorable, while also making you seem more trustworthy to new customers.
With music, colors, and dynamic expressions, you can really capture the emotions of what you're saying, make it easy to turn a quick line of marketing copy into an engaging narrative.
3. Plan for Your Video Ad To Be Played Without Sound
This is a big one. Since Facebook video ads are shown on auto-play on both Facebook and Instagram, you know that your videos will start playing with no sound as a user scrolls past. Not only does this mean that you can't use sound to grab attention, it means that users may not enable sound to play at all– even if they watch for the full duration of the video.
When it comes to Facebook video ads, 85% are played without sound according to 2016 research. This trend is expected to still be the case today.
And we're not talking "85% are played soundlessly, and the 15% are the ones that we're watched." These are the videos watched for more than three seconds (the length of time it takes to be considered a "view" on Facebook).
This means that you need to plan ahead and know that your video will be played, in its entirety, without sound by at least half of the people watching it even if they're genuinely interested.
Use textual clues, and add captions if there's voice-over narration or someone speaking within the video. You should also dive into the action immediately so you grab users' interest visually.
4. Always Include a Text CTA
You want people to act. You want them to fill out a lead form, or to head to your site to subscribe, or to purchase. You want them to do something. Go ahead and tell them exactly what that is, in the video and in the video's description.
Remember, almost nine out of ten videos are played without any sound. This means that the incredible CTA at your end means nothing if you haven't backed it up with text. Having an end-screen in your video with a "Visit our site to learn more" or "Purchase Your Toothbrush 500 Now!" can help guide your audience to the next step of your campaign, whether that entails visiting a landing page, subscribing to your newsletter, or making a purchase.
The visual of your CTA—even if it's featured in your description—can make a difference in the number of viewers who actually convert. If they got to the end of your video, after all, they're interested in what you have to say—don't waste that opportunity.
Give Your Facebook Video a Clear Purpose
The best Facebook videos fulfill a specific purpose that ultimately makes it more valuable to its audience. It's your job to make sure the content delivers on this purpose. For example, your video might be promotional, instructional, conversational, or aspirational. We'll go into each of these individually.
Purpose #1: Promotional
If you've ever created a commercial for TV or even an online video ad you've got a valuable media asset on your hands. Don't be afraid to share promotional videos on your Facebook Page!
A promotional video can help push new buyers to make a purchase or remind old buyers why they love your company so much.
Big companies like GEICO use this type of video on Facebook all the time, like in this ad.
Purpose #2: Instructional
Many B2B products and services come with a set of instructions (as do some B2C products). But flipping through a user manual is so dull and can leave room for user error if your customer skips over a line or two in the guide. Videos can be a more engaging way to help users "figure it out."
Clash of Clans by Supercell produces video tutorials to engage their audience in a helpful way that generates thousands of unique likes, shares, and comments.
As Mari explains, you know you've nailed your content when you can encourage dialogue on your video post. Invoking conversations among highly engaged users is much more valuable for building your brand than desperately generating more leads.
Purpose #3: Conversational
Conversational videos are some of the best kinds to share on Facebook because they can be lighthearted, don't have to be super salesy and are usually fun to watch.
These videos can feature brand ambassadors like in this Nike video, which shows professional baskelball player Draymond Green. It can simply feature an employee, executive team member or customer talking to the camera in a conversational manner about almost anything!
Talk to your customers about your future vision, special projects you're working on, new features, fun employee outings, or anything else. The goal of your conversational videos is to humanize your company and show that you're not super corporate and out of touch.
Purpose #4: Aspirational
Aspirational videos are great for B2C companies, especially those that sell lifestyle products. The point of an aspirational video is to share content that makes people in your Facebook audience really, really want your product because they are envious of others who have it. This GoPro video ad is a great example of aspirational video content.
6 advanced tips for Facebook video ads

Engaging videos are great. Engaging videos with a clear CTA that tie to a product launch? Even better.
If you're a content overachiever who wants your videos to perform above and beyond, you need to think strategically and holistically.
Even if the video doesn't overtly sell your product or brand, the purpose of the video should be clear. You'll also need to rigorously analyze video performance to identify what worked and what didn't to highlight areas to improve future campaigns.
Advanced tip #1: Make your video ads as short as humanly possible
Obviously , people's attention spans are short. Some say they've shrunk to 8 seconds; others think we have become more spacey than goldfish.
Although the current format for Facebook and Instagram video ads is 60 seconds or less, for a lot of people that's still too long.
According to Wistia, people stop watching online videos just seconds into it. Longer videos lose people faster, but no video is immune. A large portion of people will generally stop watching your video halfway through or drop off even sooner.
No matter how high quality your content might be, people are going to drop like flies when they start watching your video ads.
So how do you get your message across in time?
First, put the good stuff into the first 5-10 seconds. As the chart above highlights, viewership begins dropping with each additional second that passes after this. Whatever you want the maximum number of viewers to see should go into the very beginning of your video.
Then, make sure the entire video remains specific — that each shot is meaningful. You can't afford to waste a single frame. You can see both of these lessons in this video ad from Velocity Black, advertising its new members' app.
Velocity Black immediately hooks you — in this case, transporting the viewer to "the edge of space." The visuals are stunning; the mood is epic. In case you're tempted to scroll past, Velocity rapidly shifts to its next adventure scene, swimming with orcas in Norway, followed by a heli ski trip over volcanoes. The scenes absorb the viewer in adventure before you're able to look away.
The entire clip clocks in at just about five seconds. If you notice it in your Instagram feed, you're likely to stop and watch the whole thing. They knew it would be tough to keep your attention—and they decided to work with that, by making it almost impossible to stop watching.
Advanced tip #2: Think like a silent film artist
When you tap a video on Facebook, it will now automatically play with sound. It was a controversial choice, and one that has many users scrolling their feeds with their phones or computers on mute.
While you always had to think about how your videos worked without audio, that is especially pertinent today. In 2016, nearly 85 percent of video views happened in silent mode and this trend is expected to still be the case today.
For advertisers, without the automatic opportunity to cue a friendly voice or striking tune, how do you get viewers to want to turn your sound on? Or, alternatively, how do you create silent clips that still stick?
First, try catchy colors. Red, for example, is proven to strike a particular chord, along with other primary colors, like blue and yellow. MailChimp is great at this, often building entire shots from these bold hues.
The visceral colors keep us engaged above video's narrative, piquing curiosity as to what story MailChimp is telling.
Another way to get your message across without sound is to employ text in bold, dynamic forms.
The recent ad for the movie, I, Tonya, does this with flair.
The white, bold words from the AM New York review stand out in stark contrast with the black background. Their alternating sizes help draw the eye down the text in dramatic fashion. Paired with actress Margot Robbie's frightening, determined gaze; the viewer can't help but internalize the intensity she brings to the film, and the urgency with which it demands your attention.
The point is this: instead of being an obstacle, sound-off videos can play to your advantage. Bold colors and dynamic text can capture people's attention in the first few seconds — and spur them to turn up the volume later on.
Advanced tip #3: Incorporate design to make your ads look highly-produced
A bit of design goes a very long way when it comes to Facebook and Instagram video ads. You don't need a professional video studio to produce a commercial that looks professional, given the various simple video editing tools out there. And adding even basic effects is one of the best ways to increase the conversions and engagement on the videos that you make.
For example, the video below, from Brooklyn-based business Baked—at first glance, a simple shot of coffee being poured:
But as this GIF suggests, the video just does not end.
The coffee goes on for quite some time, the slow motion bringing the whole video to a new level of luxury and decadence.
With the pro-looking title slide —which reads "Slow Moving Monday"—the whole thing looks more like an amateur short film than a simple coffee shot.
Natural lighting and a tilted lens keep it hypnotic and enticing.
Another, shorter work from Baked incorporates a unique viewing angle, some geometrical shapes, and another well-timed title slide.
Before Baked got in touch with Facebook Creative Hub and started making videos like this, they were uploading the same shots of coffee and pastries over and over again. After the video above, they saw a 40% increase in Thanksgiving pie purchases—proving to everyone that putting a little extra effort into the design of your video can have a big impact and drive a big return.
Using DIY design techniques can help you naturally integrate into your viewers' streams, keeping it in line with much of the content they experience every day and making your brand feel more friendly and accessible, resulting in more customers.
Advanced tip #4: Pair your Instagram or Facebook ad campaign with a specific product launch.
Using video ads in unique ways can be a great method for catching viewers' attention ahead of a new product launch.
Wistia used some playful, behind-the-scenes footage in a video to drum up anticipation for their Enterprise plan:
Wistia's decision to use @jeffvincent in a penguin suit helps build the mystery behind what's "coming to [viewers] tomorrow." Those who follow Wistia on Instagram feel "in" on this company secret.
Releasing teasers like Wistia's is a great way to make your social media followers feel like they are a part of something exclusive, which can help build customer loyalty.
Building an air of mystery, hype, and/or privilege around a new product or service with creative video ads can be instrumental in elevating sales on the launch.
Advanced tip #5: Be smart about how you A/B test
With all of the new options for creating Facebook and Instagram video ads, split testing remains as essential as ever.
Even the best pieces can become dull if you stop paying close attention to your metrics.
Here are three tips to help you run effective split tests.
A/B test tip #1: Wait a few days before evaluating your results.
Although you might be eager to see if your ideas (e.g. a new video title or color scheme) catch on, Facebook recommends waiting between three and 14 days to both capture sufficient data and stay within the constraints of your budget.
Of course, this depends on the audience you're testing. For example, if you're running a test for site traffic, and you sense that people generally visit your page on the weekends, you'd likely want to cover a full seven-day period.
Overall, less than three days could result in a sample of results that are too few and/or scattered to really mean anything on a larger scale. More than 14 days could result in a lower ROI since most A/B split test winners can be determined before this two-week period is up.
A/B test tip #2: Wait to confirm your results until you have at least 95% statistical significance.
In addition, while one test may yield a higher conversion rate than another, it's important to confirm that this improvement is significant (i.e. not up to random chance).
Using an A/B significant test, like Kissmetrics' can be valuable to verify your findings. Here, users begin by inputting their overall page visits, along with conversions.
In addition to delivering conversion rates for each test to its users, Kissmetrics determines the certainty with which one version of the advertisement is more successful than the other.
Here, Kissmetrics is 99% certain that variation "B" will convert users at a higher rate than variation "A". Kissmetrics deems any certainty rate below 95% not to be significant (i.e. users should not move forward with the campaign).
Using an A/B significance test can help boost confidence in a new campaign and avoid costly errors by using the wrong video ad variation.
A/B test tip #3: Stick to testing one variable at a time.
While you might be tempted to test a ton of ideas at once (e.g. different video titles or color schemes), it's important to focus in on one factor for each test.
For example, if your current audience is men in their twenties and thirties on the East coast of the United States, but you'd like to see if the same demographic will engage with your content on the West coast — test the new location but keep the gender and age range constant.
While multivariate tests do exist, they are more complicated and come at a higher price. The value of single factor A/B tests is understanding exactly what variable you can credit for your results prior to moving forward.
Advanced tip #6: Utilize Facebook Lead Ads
Increasing amounts of Facebook's video ad revenue (and ad revenue in general) comes from mobile users; last year mobile actually made up 87% of Facebook's revenue. Because of this, you want to make sure that your ads are optimized to do as well as possible on mobile. Facebook's lead ads are a great way to do this.
Facebook lead ads are now available for desktop usage, but were designed for mobile. When viewers click on the CTA, a small lead form will pop up with as much information as possible automatically filled out. This makes it exceptionally easy for mobile users, in particular, to send you their lead information, especially if you have a pretty great lead offer as a reward for them.
Lead Ads allow you to get the most important information you need from users to help you nurture them into clients.
They're most effective when audiences are already somewhat familiar with you, so test different custom audiences of non-customers and see what works best for you. This may be site visitors who didn't purchase or users who viewed your brand awareness video.
Attach a video with a strong CTA and a tempting offer to this ad type, and you'll see new leads come flowing in.
Wrapping it up
Master Facebook video and you'll engage a highly targeted audience!
Facebook trends are always changing—it can be hard for advertisers to keep up. But it's clear that video is here to stay. In fact, the next trend will be to take video to the next level.
Carolyn Everson, Facebook's vice president of global marketing solutions, says Facebook has become "synonymous with mobile." She says, "I think that the next frontier is becoming synonymous with mobile video."
Of the 8 billion video views per day on Facebook, 65% are on mobile. Mobile video is on the rise—which means that making video is even more important than ever.
Facebook is always changing how it interfaces with users and marketers. But video ads aren't going anywhere.
If anything, they're becoming more and more important to Facebook—and Facebook users.
Get the most out of your advertising budget—and get a headstart on the mobile video trend—by making your first video today.
Also read: Pay Per Click Advertising Can Boost Page Ranking
Source: https://adespresso.com/blog/facebook-video-marketing/